Welcome to the 2019-2020 season!
Single tickets available NOW! But subscribers get the best price on seats! for more information CLICK HERE!
The Simon & Garfunkel Story
Friday, October 4 at 7:30pm
This immersive concert-style theater show chronicles the amazing journey shared by the folk-rock duo, Paul Simon and Art Garfunkel. Using huge projection photos and original film footage, the show features a full live band performing all of their hits, including 'Bridge Over Troubled Water', 'Homeward Bound' and many more. Sponsored by
Mike & Teri Karnofski & Reprographics
Tickets: $45 - $55/17 & under: $20
The Songs You Hate to Love
Saturday, October 19 at 7:30pm
You remember them. Probably can't get them out of your head—the songs we all know from the 60s, 70s, 80s, and 90s. Songs that made a band famous—or infamous—for a brief moment in time. Here's a great mini-musical mash-up complete with hilarious retro video intros. You will leave the theatre grinning from ear to ear. Sponsored by
Dorothy Gevers-Wojtowych
Tickets: $35 - $45/17 & under: $20
Sunday, November 10 at 2:00pm
IMAGINE an artist creating a masterpiece before your eyes in mere moments. Accompanied by captivating vocals, intricate choreography and exciting audience interaction—Artrageous takes you on a unique visual journey packed with wild inspiration, creativity and fun! Sponsored by
Dorothy Gevers-Wojtowych
Tickets: $30 - $40/17 & under: $20
40th Annual Seattle International Comedy Competition
Friday, November 22 at 7:30pm
The Seattle International Comedy competition is BACK! 26 Days, 22 Shows, 18 Venues, 32 comedians from the U.S., Canada, UK, and Japan. It's America's biggest touring comedy festival and you're a part of it. *Ages 18 and up, please.
Tickets: All Seats $35
with James Garner & the Travelin' Three
Saturday, December 14 at 7:30pm
Celebrate the holidays, the Johnny Cash way. James Garner and his Travelin' Three return to the Columbia Theatre to bring favorite Johnny Cash songs from his Christmas albums, as well as favorites from 6 decades of concerts by the Man in Black. Sponsored by
NOW Country 93.5 KBAM
Tickets: $35 - $45/17 & under: $20
Monday, December 23 at 7:30pm
It's been said that the most popular stories are ones about redemption or time travel: A Christmas Carol has both! Perhaps that's part of the reason that it has become such a classic at this time of year. Sponsored by CPI Inc.
Tickets: $35 - $45/17 & under: $20
Saturday, January 18 at 7:30pm
To hear Pablo Cruise on record is one thing, but to experience the band live is an exhilarating event! Today, Pablo Cruise is bringing more energy and excitement to the stage than ever before! Sponsored by
Columbia River Reader
Tickets: $45 - $55/17 & under: $20
Saturday, February 1 at 7:30pm
Known across the globe as "the ultimate feel good show," THE CHOIR OF MAN offers up 90 minutes of indisputable joy. It's a party. It's a concert. It's a pint-filled good time set in a real working pub! Sponsored by Twin City Bank
Tickets: $45 - $55/17 & under: $20
Wednesday, March 4 at 7:30pm
Celtic Illusion is a unique combination of two incredible art forms in one unforgettable theatrical experience the whole family will enjoy. Remastered timeless classics, incredible choreography, impossible illusions and spine-tingling orchestral music will thrill you.
Tickets: $40 - $50/17 & under: $20
Friday, March 20 at 7:30pm
Catapult is, technically, a shadow dance company. What it really is: a theatrical art form that is an amazingly imaginative combination of dance, story-telling, and sculpture. An America's Got Talent finalist from Season 8!
Tickets: $35 - $45/17 & under: $20
The Hilarious Hit Musical!
Saturday, April 4 at 7:30pm
Poisoned apples. Glass slippers. Who needs 'em?! Not Snow White and her posse of 'Disenchanted!' princesses in the hilarious hit musical that's anything but Grimm. Forget the princesses you think you know—the original storybook heroines have come back to life to set the record straight. *Adult Themed
Tickets: $45 - $55/17 & under: $20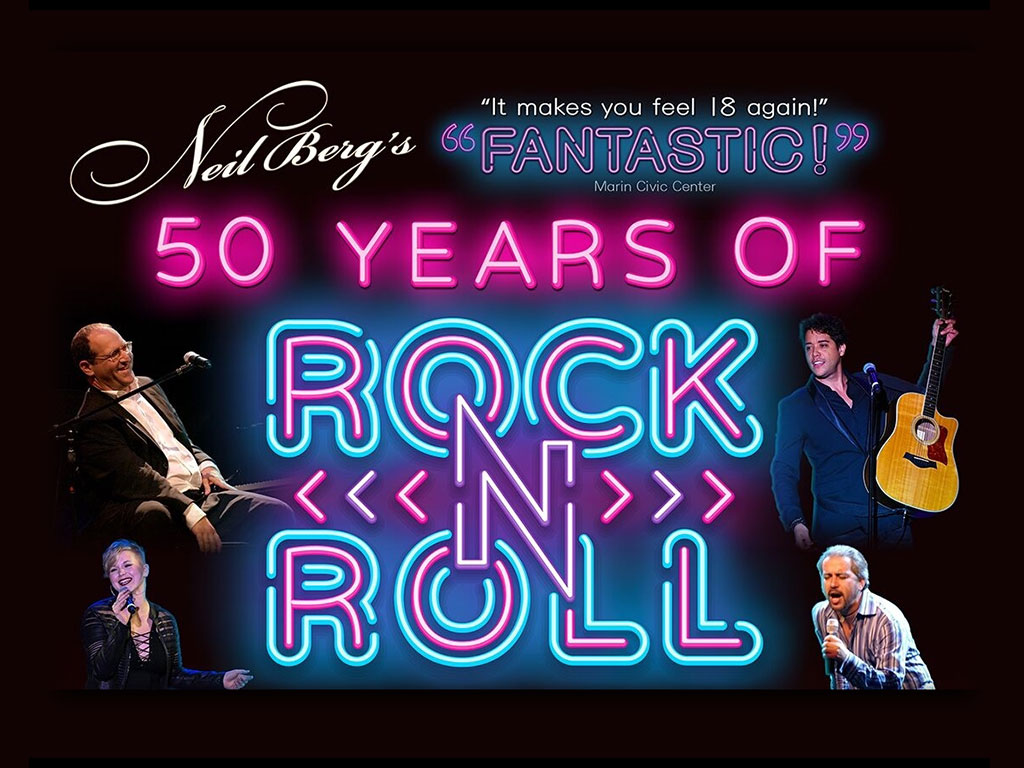 Neil Berg's 50 Years of Rock & Roll
Thursday, May 14 at 7:30pm
With a cast consisting of both stars from Broadway's greatest rock musicals, as well as incredible Rock & Roll singers, Neil Berg shares the often unknown stories from the fifty-year history of the music that changed the world forever!
Tickets: $45 - $55/17 & under: $20